Centaur Dozer Tank
IBG Models, 1/72 scale
Reviewed by Peter Brown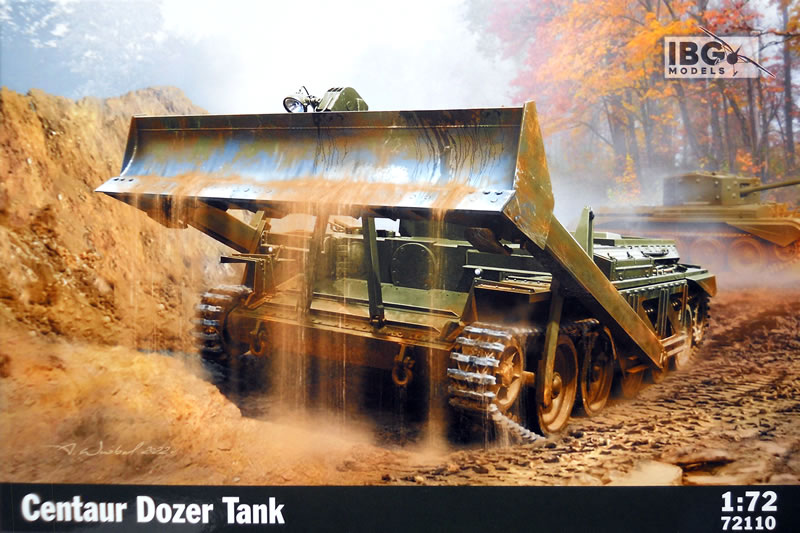 Background
TThe A27 Centaur series was not successful as a fighting tank but some were converted to mount bulldozers. These had their turrets removed and large frames added to each side of the tank to allow a bulldozer blade to be raised and lowered by a simple pulley system. A few saw service at the end of the Second World War and continued in use until the end of the 1950s with some serving in Korea.
---
FirstLook
This kit follows the same design as the original vehicle, with all the parts for the hull on six small sprues with separate parts for the inner road wheels and tracks combined with another sprue giving the dozer frames, lifting gear and blade. Putting the wheels and tracks together means a quick build although some detail may be lost on the faces of the tracks. Also featured are the hatches covering where the turret was removed and the raised driver's "cab".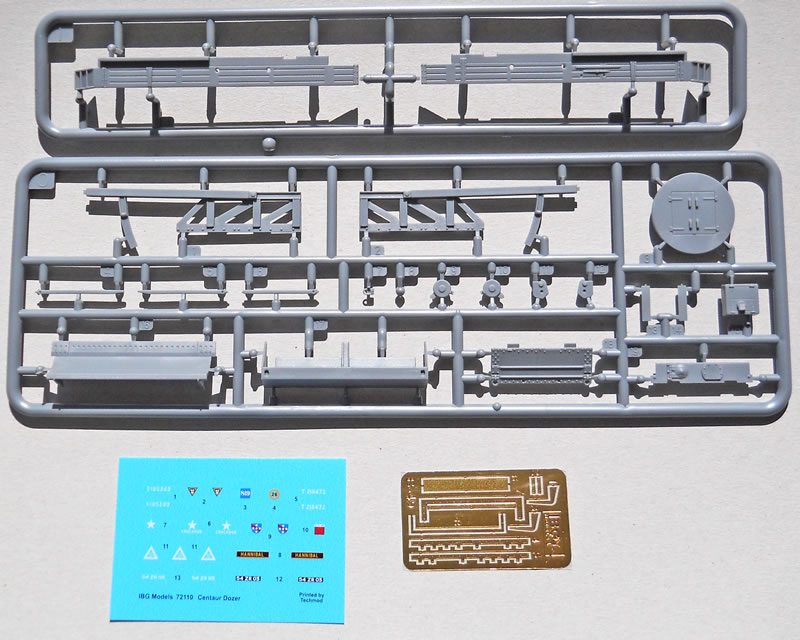 Dozer and frame parts can be assembled with the blade raised or lowered, the modeller will need to add some thin cord or stretched sprue to represent the cable. A neat touch is the small searchlight on the top of the dozer jib. Etched parts are included for the framework for the wading gear around the engine decks.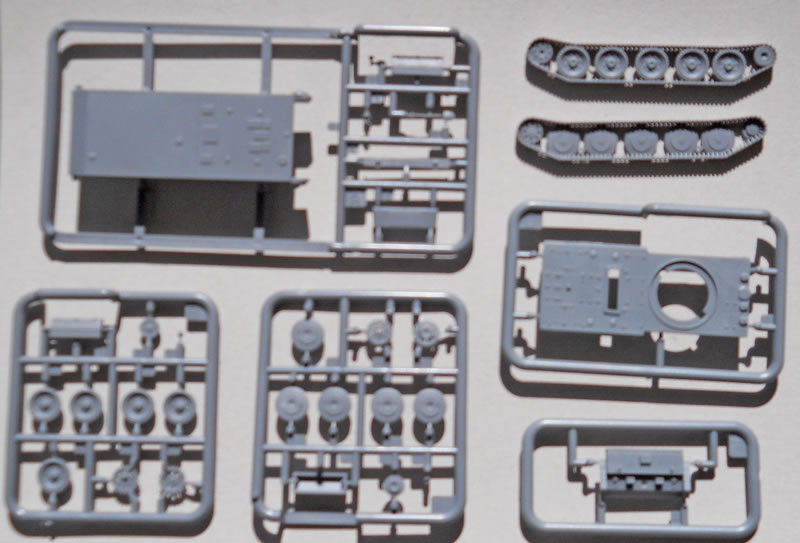 Decals cover four options which each getting a four-view colour painting. First is for an unidentified vehicle in 1945, second is from 79th Armoured Division also 1945, then one from 8th Hussars in Korea in 1950 and finally one named HANNIBAL from the late 1950.
---
Conclusion
Someone looking for an unusual subject will find this one interesting. This should be an easy build..
Thanks to IBG Models for the sample
Text and Images by Peter Brown
Page Created 22 April, 2023
Page Last Updated 25 April, 2023