Pz.Kpfw. V Panther Ausf. G
Late Production
Vespid Models, 1/72 scale
Reviewed by Graham Carter

Summary
Stock Number and Description

Vespid Models Kit No. VS720003 - Pz.Kpfw. V Panther Ausf. G Late Production

Scale:
1/72
Media and Contents:

255 parts in grey coloured plastic, (21 marked not for use), 70 brass photo-etched parts, one pink 3D printed parts, one turned metal brass gun barrel and decals for four marking options..

Price:
TBA
Review Type:
First Look
Advantages:
Stunning replica of this important AFV from the late war period, great moulding quality, fabulous detailing, sensible combination of different media, all presented in a sound package.
Disadvantages:
Recommendation:

This is a truly stunning kit of this late-war German tank that joins the other variants that Vespid have produced. Highly recommended, especially as the price seems very reasonable from what I have seen.

Background
The Panther was a German medium tank deployed during World War II on the Eastern and Western Fronts in Europe from mid-1943 until the end of the war in 1945. It had the ordnance inventory designation of Sd.Kfz. 171.
The Panther was intended to counter the Soviet T-34 and to replace the Panzer III and Panzer IV. In practice however, it served alongside the Panzer IV and the heavier Tiger I until the end of the war.

It is considered one of the best tanks of World War II for its excellent firepower and protection, although its reliability was less impressive.
The Panther was a compromise. While having essentially the same engine as the Tiger I, it had more efficient frontal hull armour, better gun penetration, was lighter and faster, and could traverse rough terrain better than the Tiger I.
The trade-off was weaker side armour, which made it vulnerable to flanking fire.

The Panther proved to be effective in open country and long range engagements, but did not provide enough high explosive firepower against infantry.
The Panther Ausf. G was the third production series with a number of incremental changes and improvements, built by MAN, Daimler-Benz, MNH. 3,126 were built between March 1944 and April 1945. *
---
FirstLook
These kits provide us with an amazing range of vehicles in the 'one true scale' with wonderful detail and lovely mouldings, along with a massive parts count and realistic sectioned tracks. Unlike some kits in this series there are only 20-odd parts that are not used from the sprues.
The kit comes in a sturdy top-opening box with a nice rendition of '113' on the top.
The kit consists of several sprues, all in separate sealed bags, with three larger ones containing the running gear and hull details, three medium sized ones with the track work and turret details, a pair of small ones with alternative idler sprockets and wheels, and a very small one with the cupola-mounted machine-gun.
Packaged separately are the turret and hull top and bottom.
In a separate zip-lock bag is the alternative white metal turned barrel and a 3-D printed muzzle brake - plastic ones are included as well.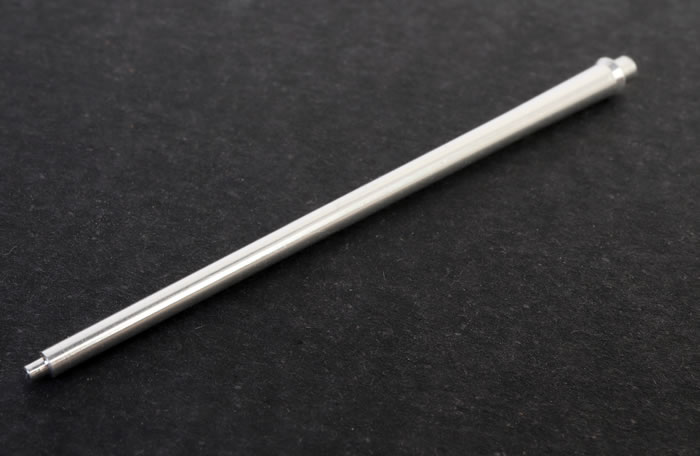 Also included are two PE frets, one for the engine vent gauze covers and sundry handles and external fittings, and the other a set of individual side armour plates for modellers who don't wish to use the continuous plastic ones on another sprue.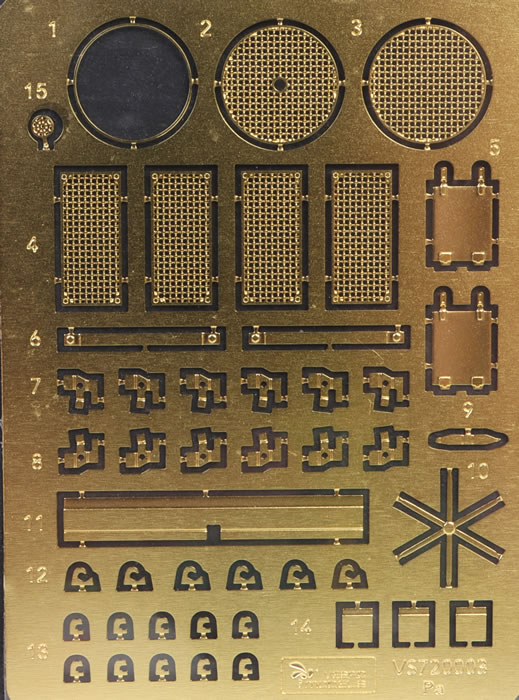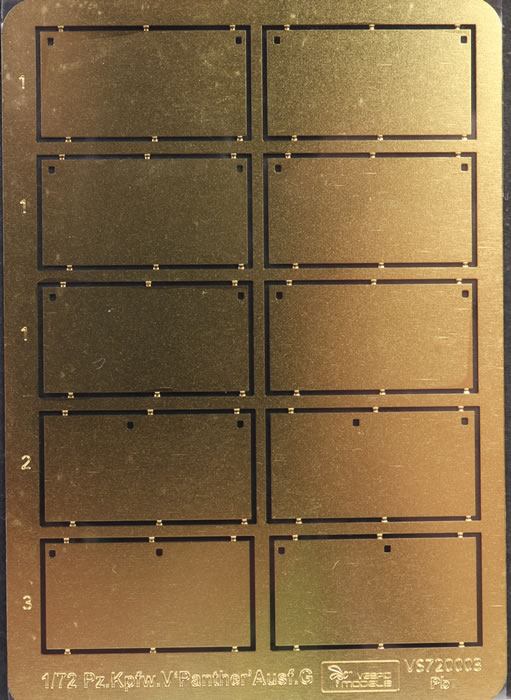 Finally there is a small decal sheet with markings for four examples, these being:
'332' in Poland , Autumn 1944,
'331' in Bonn, March 1945,
'113' in Oberschlesien, in what was Czechoslovakia, March 1945, and
an unknown one in Germany in January 1945 with all markings obliterated by white winter paint.
Each example is in a variation of the sand/green/chestnut colours and present the modeller with difficult choices I reckon! They all look very attractive. The first three are fitted with side-armour.
The plastic itself is of top quality, beautifully moulded with surface details that are superb and will come up a treat under a layer of paint. The sectioned tracks will go together to produce a realistic fit and sag in this scale - each length consisting of twenty long and short pieces and six spares for attaching to the tank for additional armour or repairs. Each link is very nicely detailed. The wheels and tyres are moulded as whole units so no separate rims to fiddle with!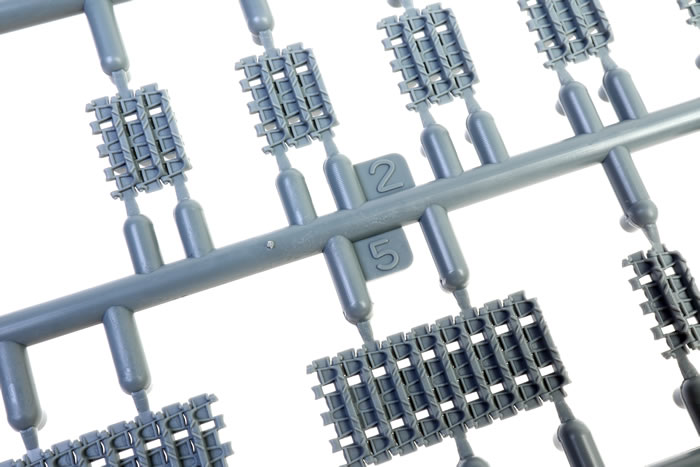 The 3-D printed muzzle brake is just a work of art.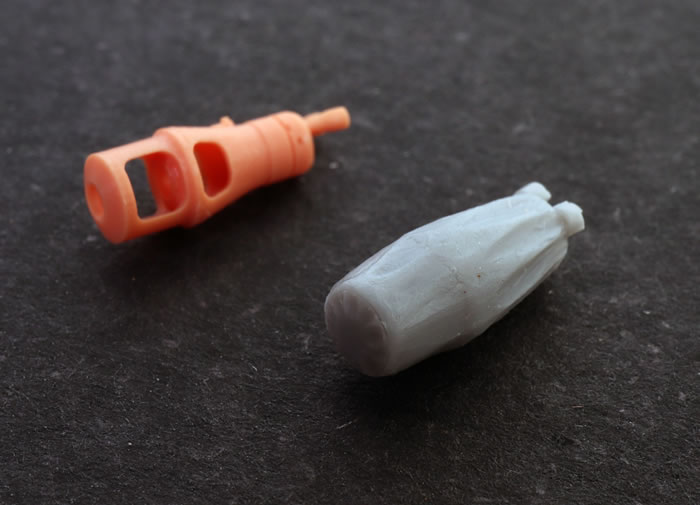 Three mantlets are on the sprue, the early one and the very late one plus the one used here. Harking back to the ancient Airfix kit, you can still rotate the turret and move the barrel up and down - such fun!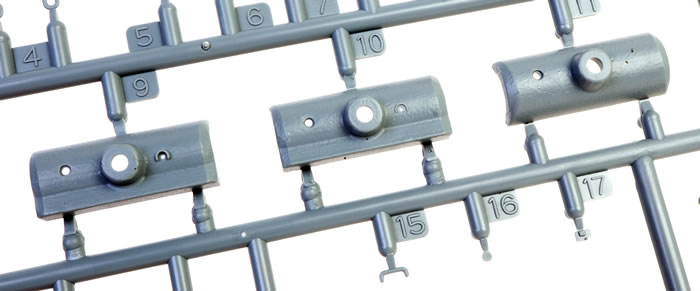 Instructions are in the form of clear exploded annotated drawings - ten steps on a folded double-sided sheet some 900x210mm with colour camo drawings and a table of recommended paint colours from Mr Hobby, Hobby Color, Humbrol and Tamiya. The different exhausts for each scheme are shown in step 10.
---
Conclusion
This is an absolute cracker of a kit and is likely to draw me away from my aircraft building. Highly recommended to the small-scale AFV builder.
*Historical text adapted from Wikipedia
Thanks to Vespid Models for the sample https://www.facebook.com/vespidmodels/
Text by Graham Carter
Images by Brett Green
Page Created 5 March, 2022
Page Last Updated 5 March, 2022