A34 Comet Mk.IB
Vespid Models, 1/72 scale
Reviewed by Brett Green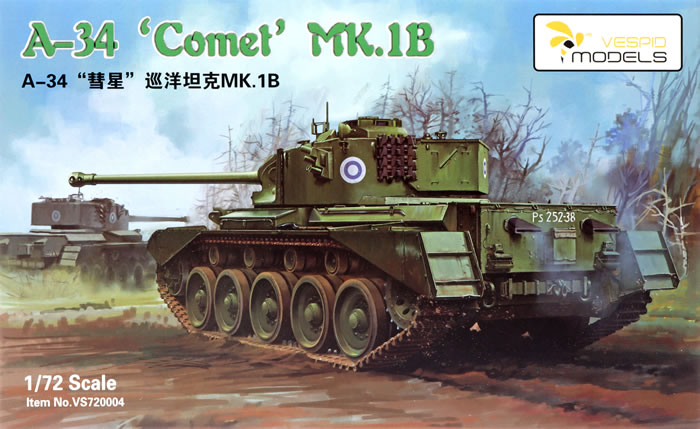 Summary
Stock Number and Description

Vespid Models Kit No. VS720002 - A34 Comet Mk.IB

Scale:
1/72
Media and Contents:

143 parts in grey coloured plastic, one part in resin; turned metal gun barrel, 19 photo-etched parts and markings for four vehicles.

Price:
TBA
Review Type:
First Look
Advantages:
Excellent moulding quality; high level of detail; convincing surface textures; includes lovely resin mantlet cover.
Disadvantages:

None noted.

Recommendation:

Vespid Models 1:72 scale Comet Mk.IB is every bit as nice as last year's Comet IA. The addition of the covered mantlet part and four new marking options will be welcomed.

Background
The Comet tank or Tank, Cruiser, Comet I (A34) was a British cruiser tank that first saw use near the end of World War II during the Invasion of Germany. It was designed as an improvement on the earlier Cromwell tank, mounting the new 77 mm high-velocity gun in a new lower profile and part-cast turret. This gun was effective against late-war German tanks, including the Panther at medium range, and the Tiger.
The tank was widely respected as one of the best British tanks of the war, and continued in service afterwards.

The Comet, which was a development of the Cromwell, rendered the Challenger obsolete, and led to the development of the Centurion tank. When firing APDS rounds, the 77 mm HV was superior in armour penetration capability to the 75 mm KwK 42 gun of the equivalent Axis tank, the Panther (which did not use APDS ammunition).
The Comet saw action in the closing stages of World War II and remained in British service until 1958. In some cases, Comets sold to other countries continued to operate into the 1980s.
---
FirstLook
Vespid Models is a brand new company that released a 1:72 scale Maus V2 Super Heavy German Tank and this A34 Comet to the market at the same time.
Vespid's 1:72 scale Comet Mk.IA comprises 143 parts in a blue-grey coloured plastic, (14 marked not for use), 19 parts in photo-etched brass, one turned metal brass gun barrel and decals for three marking options.
The plastic and photo-etched parts and the turned metal gun barrel are identical to last year's Comet Mk.IA release, although there are a few different parts used from the sprues for this post-war version. These include the Mk.IB idler wheels, twin fishtail exhaust pipes and smoke grenade launchers on the turret.
The one completely new component to this kit is a lovely mantlet cover.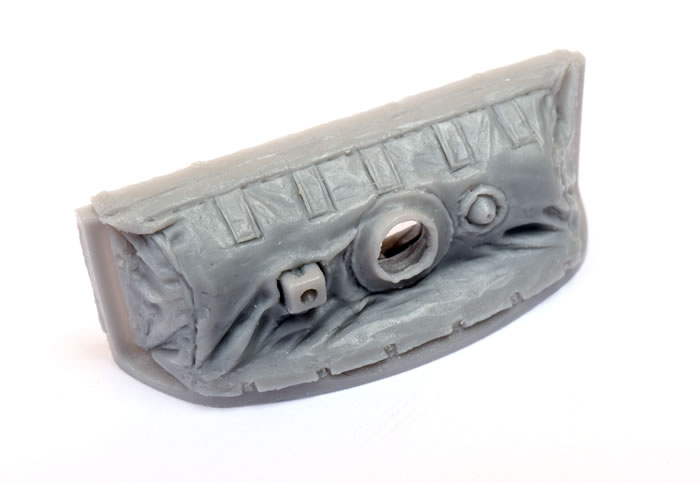 This appears to be cast in resin and features convincing fabric draping. Interestingly, it is not even mentioned in the instructions but I'll certainly be using mine!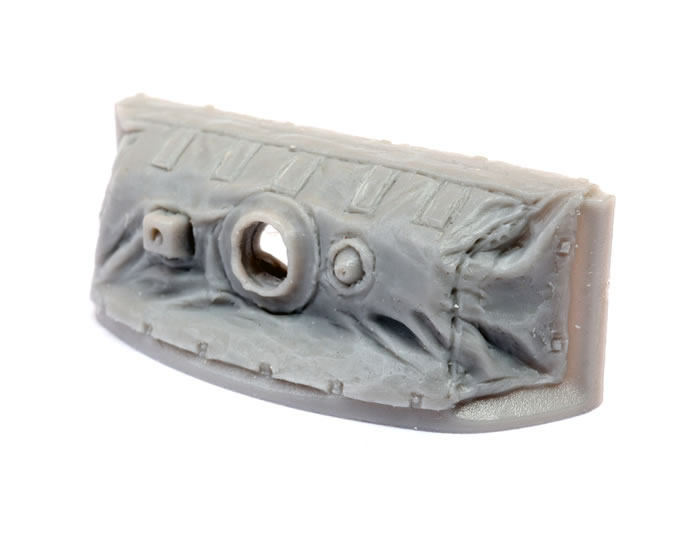 The kit's surface textures are superb, with a combination of recessed and raised structural features as appropriate. Moulding is perfect on my sample.
Detail is excellent too.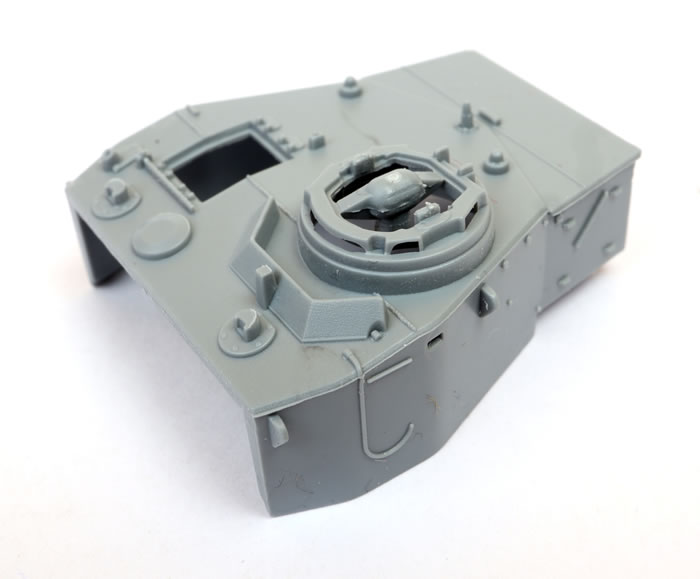 Parts breakdown is conventional. The lower hull is moulded in one piece including the inner lower hull sides with suspension units and axles moulded in place. The outer lower hull sides are supplied as separate parts.
Road wheels are moulded as inner and outer halves. No vinyl tyres here (hooray!)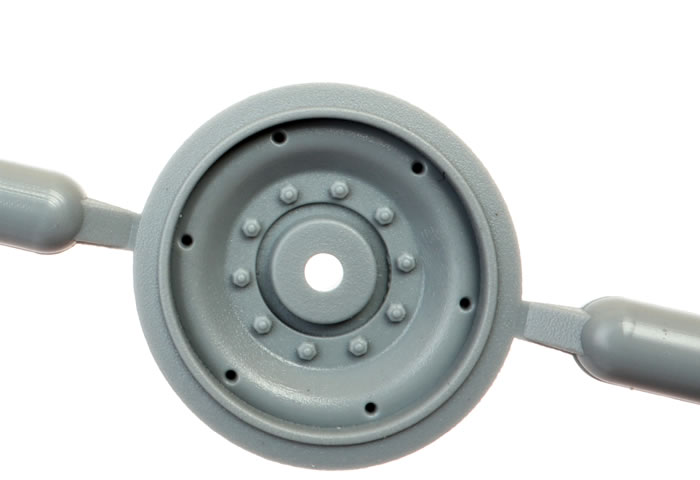 Link and length tracks are included. Individual links are supplied to wrap around the drive sprockets and idler wheels, with long top and bottom runs and a few short runs to complete the tracks. Track link detail is wonderful.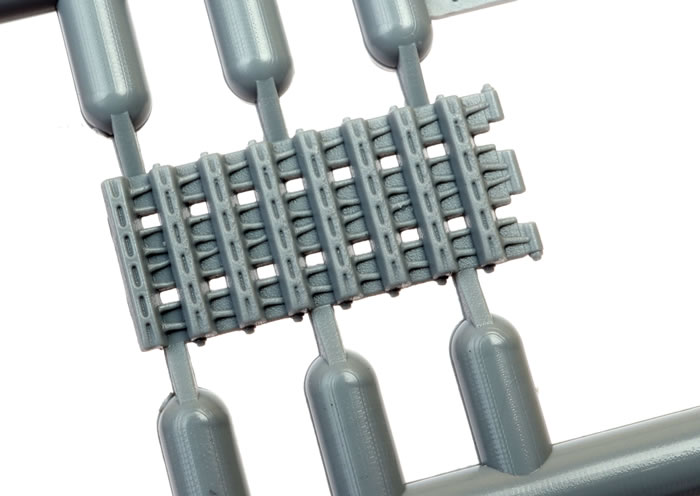 The upper hull is moulded in one piece. The driver's and radio operator's hatches are moulded shut. The driver's armoured vision hatch is a seperate two-piece assembly that may be posed open.
Optional engine deck shrouds are offered – one piece and two pieces.
The turret features a mechanism to allow the gun to elevate and depress. A lovely turned brass gun barrel is provided as an option to the plastic part. The brass barrel included the distinctive spherical muzzle brake.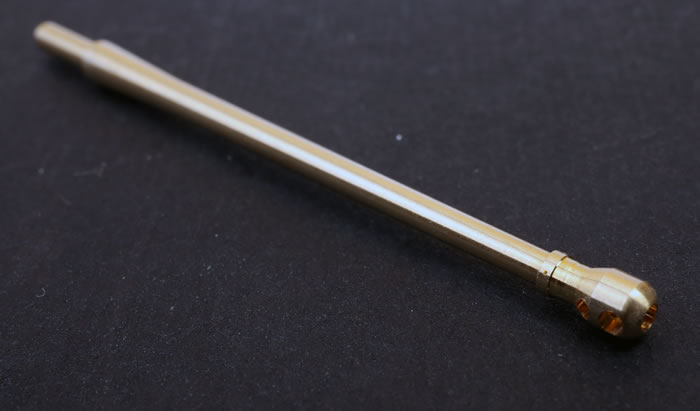 Turret accessories include the Commander's spotlight (solid plastic part including the lens) and spare track links.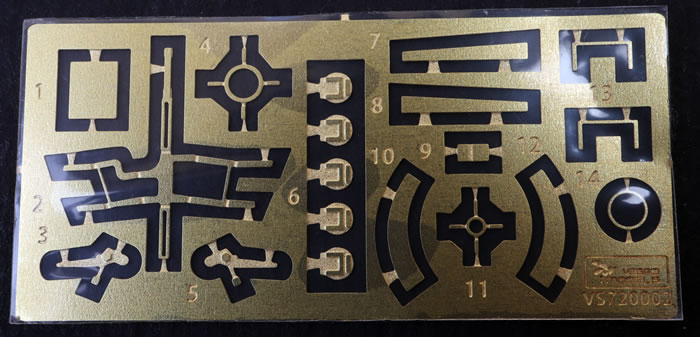 The loader's and Commander's hatches are separate parts that may be split into two parts each and posed open if desired.
Markings are supplied for four marking options - three British and one Finnish.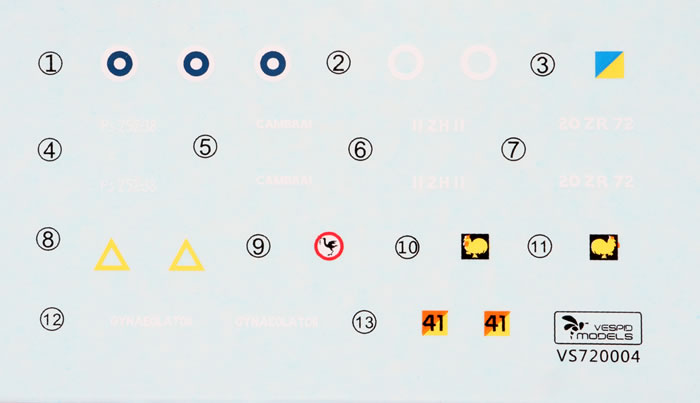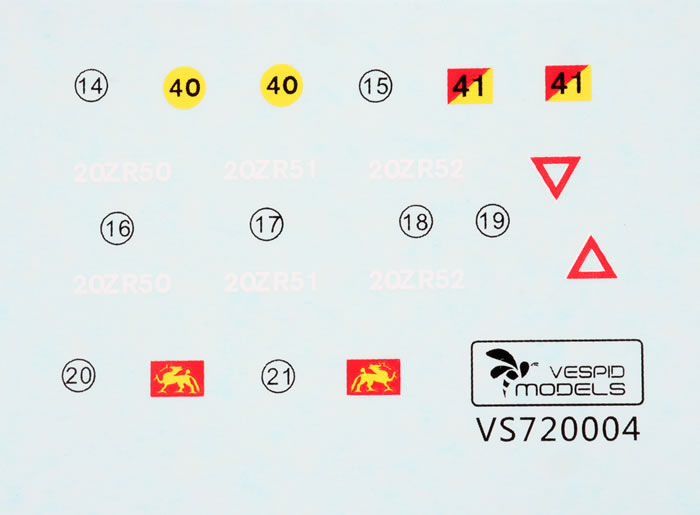 The decals are nicely printed and in register.
---
Conclusion
Vespid Models 1:72 scale Comet Mk.IB is every bit as nice as last year's Comet IA.
The addition of the covered mantlet part and four new marking options will be welcomed.
Text and Images by Brett Green
Page Created 26 February, 2021
Page Last Updated 27 February, 2021