Leopard 2 A7V
Vespid Models, 1/72 scale
Reviewed by Graham Carter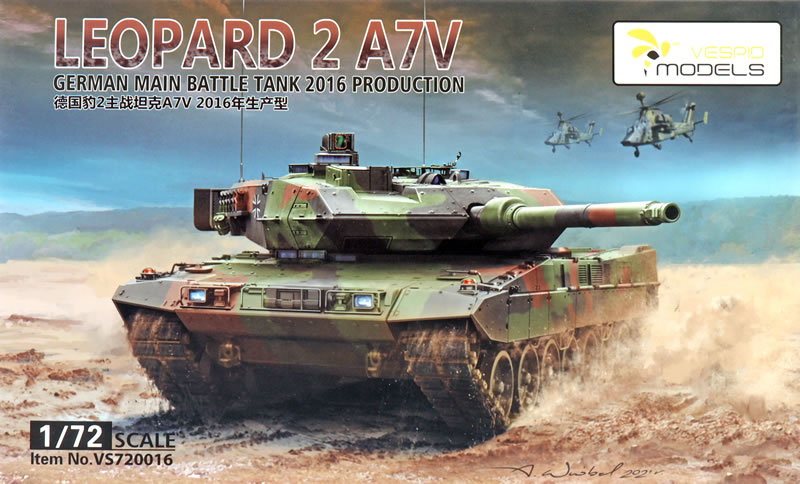 Summary
Stock Number and Description

Vespid Models Kit No. VS720016 - Leopard 2 A7V

Scale:
1/72
Media and Contents:

See details below.

Price:
TBA
Review Type:
First Look
Advantages:
A very fine replica of this latest MBT out of Germany, great moulding quality, fabulous detailing, sensible combination of different media, all presented in a sound package.
Disadvantages:
None noted.
Recommendation:

A truly stunning kit of this important modern MBT. Highly recommended, especially as the price seems very reasonable.

Background
Krauss-Maffei Wegmann (KMW) designed and developed this main battle tank (MBT) for the German Armed Forces. The latest generation Leopard 2 A7V, officially entered service with the Armed Forces of Germany in February 2022.
The new battle tank is a further development of the Leopard 2A6 and features enhanced protection and reconnaissance capabilities. It can operate in low-intensity conflicts and high-intensity warfare. The Leopard 2A7 features the latest generation of passive armour and belly armour providing protection against mines and IEDs.The Leopard 2A7 is fitted with adapters for mounting additional armour modules or protection systems against RPGs.It is a further improved version. Upgrade package for existing MBTs includes additional armour, additional cameras for long-range surveillance, advanced command and control equipment and some other improvements. Bundeswehr plans to upgrade about 50-150 Leopard tanks to the 2A7 standard. Currently it is one of the best main battle tanks in the world.

The MBT's primary weapon is a 120mm L55 / L44 smoothbore gun, which can fire standard Nato ammunition and new programmable 120mm HE-rounds with a high elevation aiming angle from -15° to 70°. The tank can be integrated with a 7.62mm machine gun and 40mm grenade launchers or a .50 machine gun. Smoke grenade launchers can be mounted on either side of the weapon station to conceal the tank from enemy observation. It is equipped with a modular protection kit with passive armour modules to offer 360° protection to the crew from anti-tank missiles, mines, improvised explosive devices (IEDs) and rocket-propelled grenade (RPG) fire.
It is powered by an MTU MB 873 diesel engine, which generates a power of 1,500hp. The tank can also be fitted with additional power generators with increased power rating for conducting checkpoint missions. It can attain a maximum speed of 72km/h and has a cruising range of 450km.
All Information from army-technology.com. and technology.org
---
FirstLook
These Vespid kits provide us with a great range of vehicles in the 'one true scale' with wonderful detail and lovely mouldings, along with a massive parts count and realistic sectioned tracks. Unlike many kits in this series there are very few parts that are not used from the sprues. The kit itself comes in a very strong top-opening box with a rather nice illustration of the tank in the standard green/brown scheme as one of the decal choices. It is very similar to kit VS720015 for the earlier Leopard 2 A7+ variant. Airfix did the Leopard 1 yonks ago, and Revell has presented us with the 2A5 and 2A6 variants while Takom have also done a 2A7 but I have not had the opportunity to examine these and would expect the Vespid kit to be superior.
The kit consists of several sprues, all in separate sealed bags, with one large one containing the two sprues for the running gear and hull details, another with all of the turret sections, two medium sized ones with sundry parts, and the separately packaged hull top and bottom and turret. This kit also contains a turned metal barrel for the main weapon, although a plastic one is provided as well, and there are two miniature towing cables for the hull.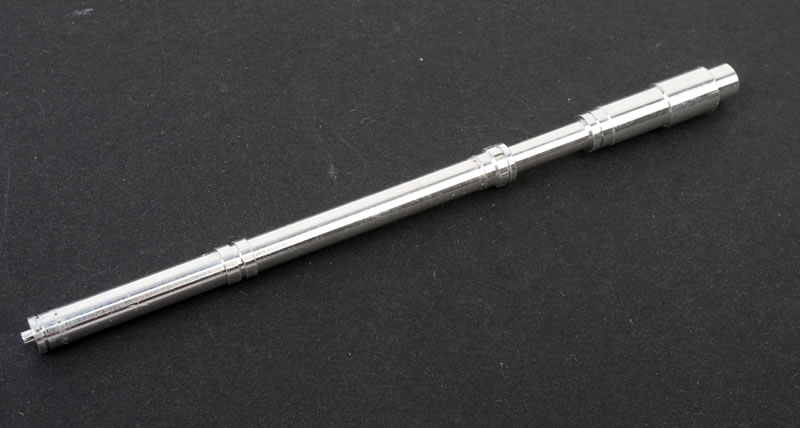 Also included are two PE sheets for the engine vent gauze covers and sundry handles and external fittings.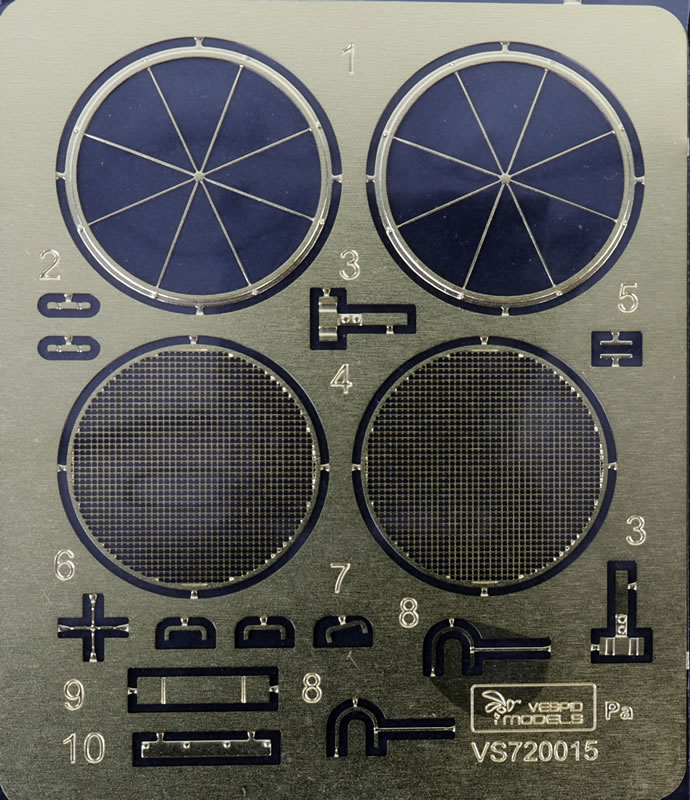 Some of which will test my eye-sight!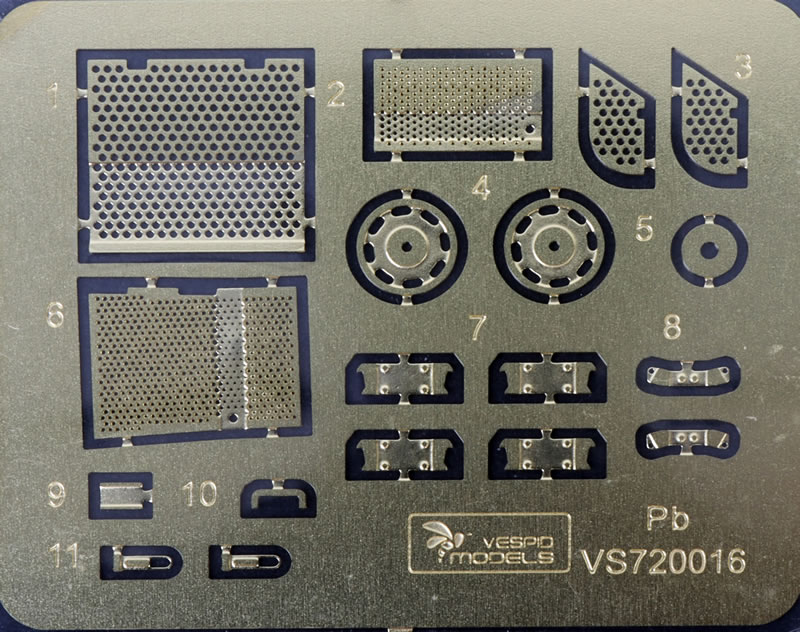 Finally there is a small decal sheet with markings for two identically coloured examples with no identification - not surprising given their recent entry into operation with the Bundeswehr. The schemes are the standard Bronzgrun/Lederbraun/Teerschwarz (green/brown/black ) patchy scheme which is illustrated in full colour in the last two pages of the instruction booklet.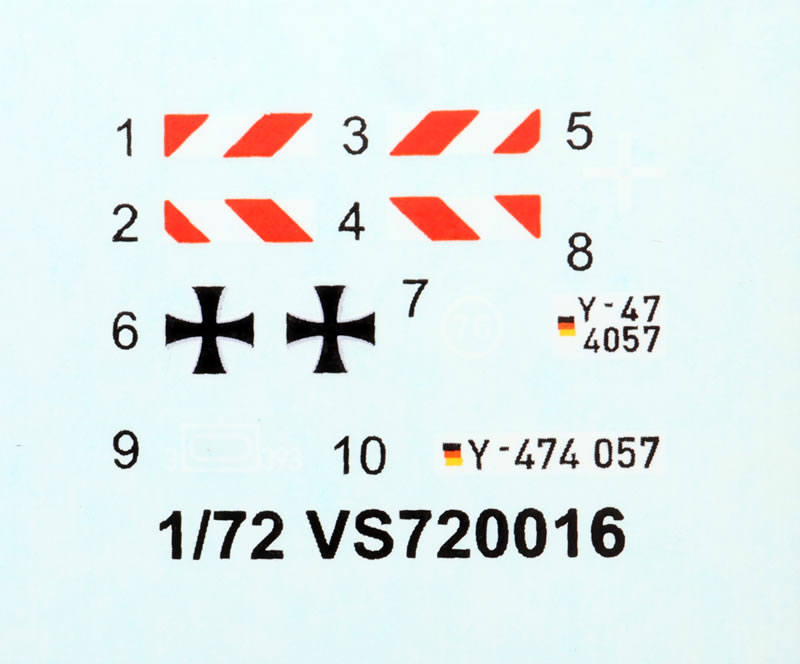 A extra insert sheet announces that Vespid will next do an early Tiger 1 kit.
Both examples look very attractive. The variety of nations now about to employ the Leopard 2A7 should guarantee a variety of schemes to be represented. So far it has been ordered by Norway, Qatar, and Hungary but it is early days yet.
The plastic itself is of top quality, beautifully moulded with surface details are superb and will come up a treat under a layer of paint.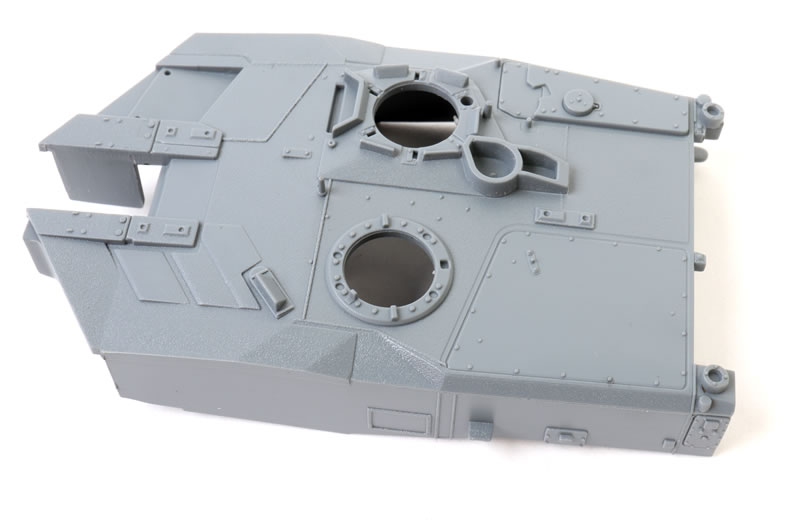 The sectioned tracks go together to produce a realistic fit in this scale - each length consisting of eighteen long and short pieces, the latter to help get around the drive and idler wheels. Each link is very nicely detailed.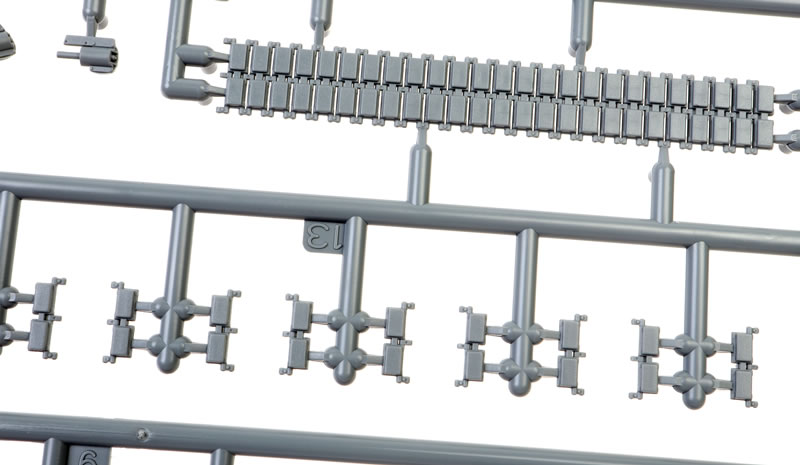 The wheels and tyres are moulded as whole units so no separate rims to fiddle with!! Harking back to the ancient Airfix kit, you can still rotate the rather bulky turret and the barrel looks like it can be elevated.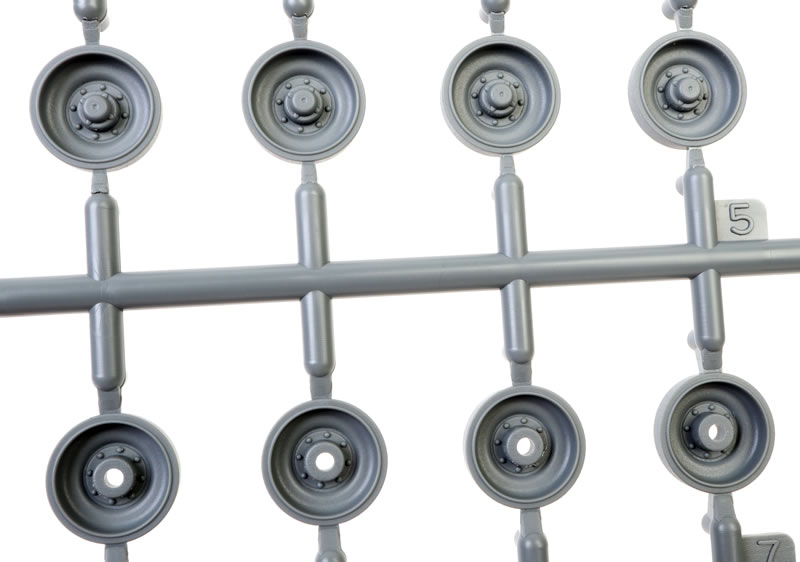 Instructions are in the form of clear exploded annotated drawings - twenty steps in a folded double-sided A5 booklet with colour camouflage drawings and a table of recommended paint colours from MrHobby, Hobby Color, Humbrol and Tamiya. A couple of those new-fangled QR code thingies will direct you to more information.
---
Conclusion
This is another absolute cracker of a kit and is likely to attract many small scale modern AFV modellers. Highly recommended to the small-scale builder and, being of Chinese origin, unlikely to have its production affected by the current unpleasantness elsewhere on the continent.
Thanks to Vespid Models for the sample https://www.facebook.com/vespidmodels/
Text by Graham Carter
Images by Brett Green
Page Created 9 June, 2023
Page Last Updated 9 June, 2023