M4A3(76)W Sherman
Meng Model, 1/35 scale
Reviewed by Al Bowie
Summary
Stock Number and Description

Meng Model Kit No. TS-043 - M4A3(76)W Sherman

Scale:
1/35
Media and Contents:

10 Tan Sprues, 2 Clear Sprues, 2 hull Parts, Wire, 12 metal working volute Springs Vinyl track sections, Decal sheet and small PE fret.

Price:
TBA
Review Type:
FirstLook.
Advantages:

The most accurate Late production M4A3 HVSS yet released, accurate shaped Turret, Mantlet Cover, Late Engine Deck, Late Louvered Grill, , Accurate Markings.

Disadvantages:
Optional flexible track would have been nice.
Recommendation:
In summary, this is an excellent first release with very high detail levels, excellent options and workable suspension and running gear. .

F i r s t L o o k
At some stage, the need to kit a Sherman becomes too strong for most model companies and the result can be a mixed bag as the years have shown.
Meng, a relative newcomer has dipped its toes in the M4 pond and done an admirable job with their new M4A3 (76) W Sherman kit.
Hot on the heels of RFM's recent example, Meng's kit offers the earlier M4A3 76 Sherman with Vertical Volute Suspension (VVSS). This variant has previously been kitted by Italeri (although erroneously labelled as an M4A2 Jumbo) DML and TASCA/Asuka. This release is up there with the current pack leader - the Asuka release – and in fact shades it in some areas.
The M4A3 with the big hatch 47 deg hull was the culmination of Sherman development in WWII, and the 76mm armed variants were rushed into service in North West Europe debuting in September 1944 with the French although production commenced at Chrysler in March 44.
This kit depicts a typical vehicle of that era with the earlier "T 23" D82081 turret with the rear ventilator and the split loader's hatch cupola. Most Chrysler built vehicles had the corrected turret hatch flaps that opened to 45 deg rather than the original 90 deg opening angle which fouled the AA MG and were mainly found on the Union Steel turrets seen on the very early M4A1 76mm Shermans.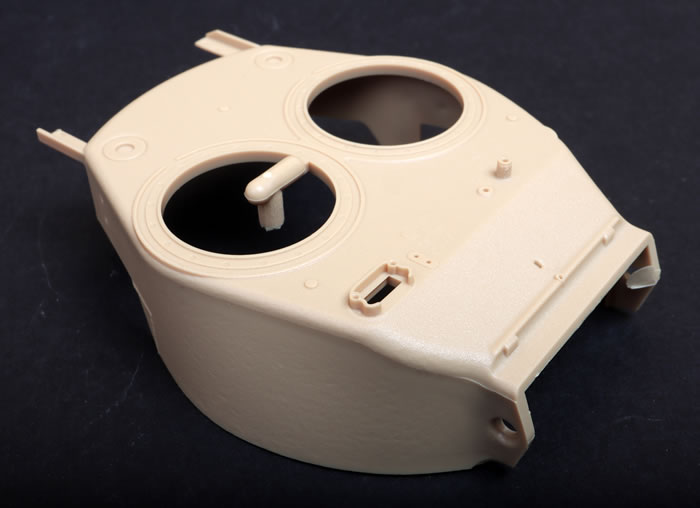 So, what have Meng done with this kit? For starters it represents an earlyish to mid production M4A3 (76)W with the early D82081 turret with split loader's hatches and the early mantlet and gun tubes with early release kits offering a metal M1A1 gun tube. A threaded cap and muzzle brake are also included. If you want the early M1 gun you will have to fill the seam between the tube and end cap.
The turret is presented in the usual upper and lower halves with excellent cast detail and numbers etc. Minor sanding of mould lines may be required. A detailed gun and breech are included with relevant guards etc and the turret cupola has clear styrene insert to represent the glass. All hatches have excellent detail and guards etc. The turret mounted .50 cal is pretty good with an open ammo can and depiction of rounds it is supplied with stowage mounts and can be depicted stowed.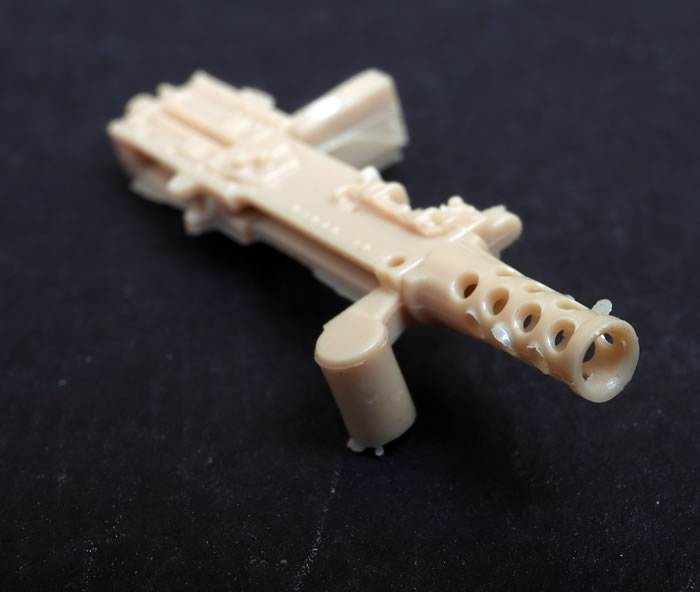 The kit features workable VVSS suspension with the first metal approximation of the volute springs that I have seen in a kit.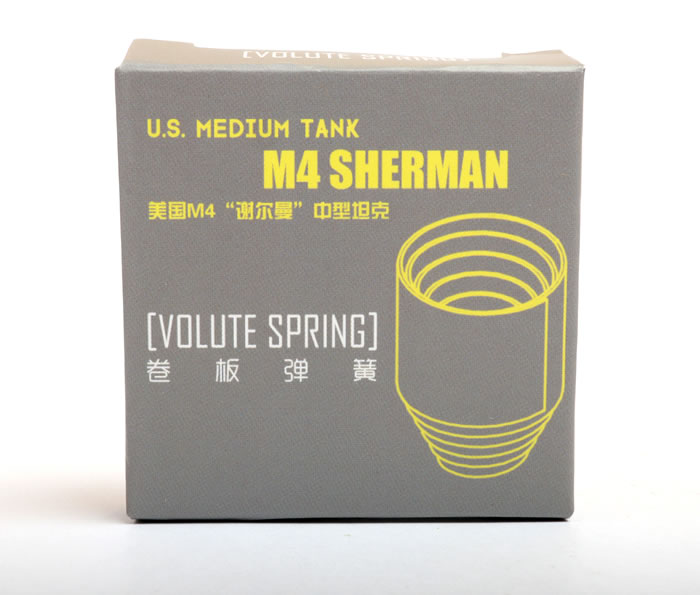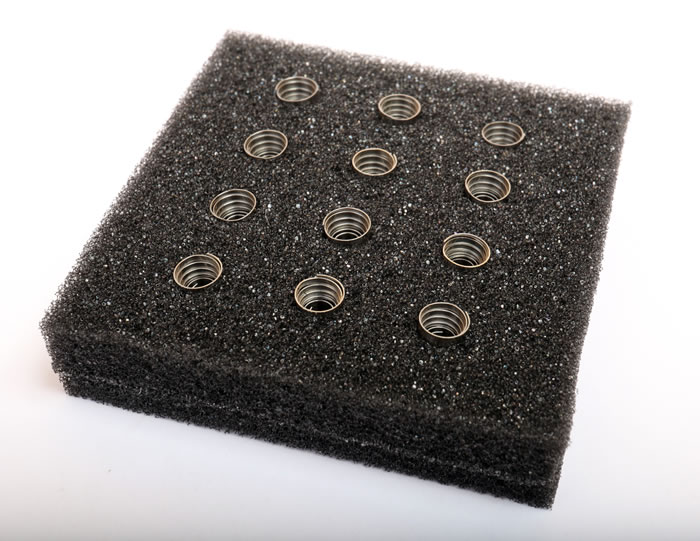 Each bogie is made up of 17 parts and detail is excellent although despite being the first to cast in the Volute Spring adjusters the faces are still smooth with no mounting holes.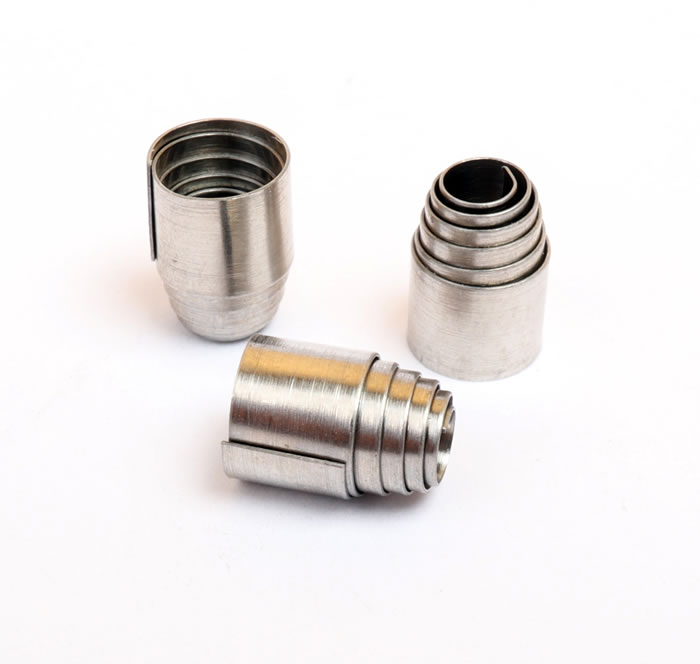 This is easily rectified with a small drill and simple jig. Two types of road wheel are included with detailed front and rear, one type of drive sprocket is included.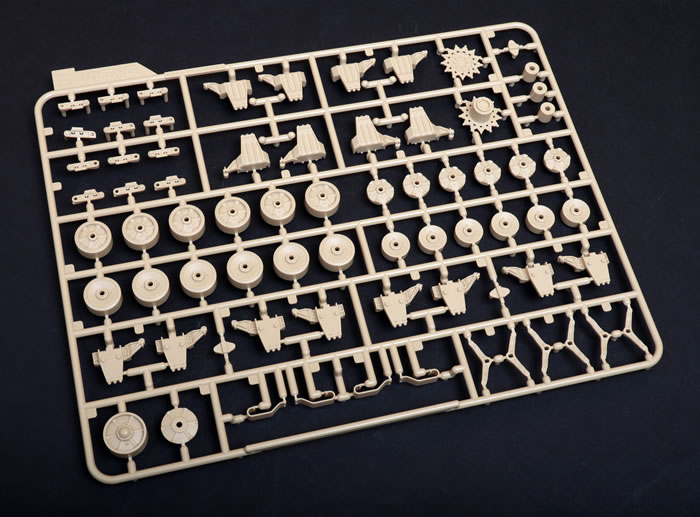 It is supplied with only individual track links of the T48 rubber chevron type quite suitable for a Chrysler built M4A3. These have optional extended end connectors and can be made to "work".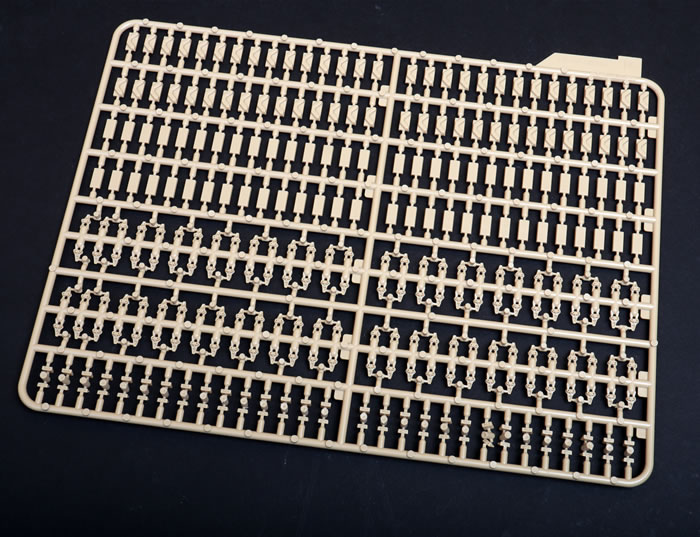 Sadly, they supply a roll of wire for the track pins which is tightly wound and has to be cut to size. A clever two-part jig is supplied but the instructions on what length to cut it to are very poor. I assume the outside of the jig face.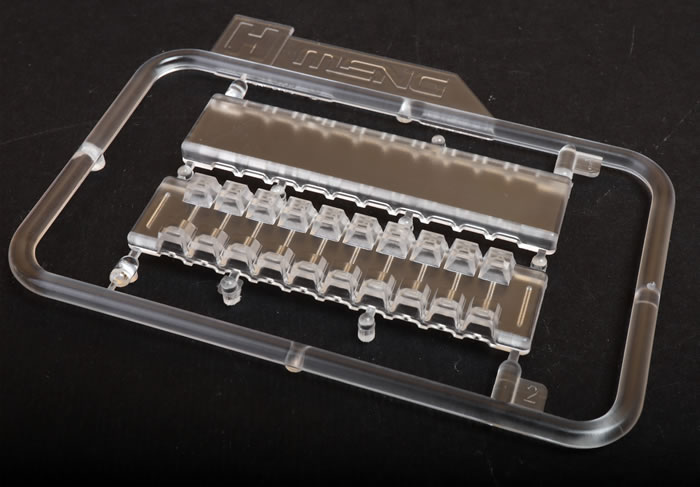 The hull is a one-piece upper moulding with completely open upper deck indicating future releases of differing engine types? Note to open up the correct holes for various fittings (again an indication of future releases) The crew hull ventilator is the covered type and a photo-etch and plastic part make it up. Hatches all have periscopes in clear with covers, handles and either PE or moulded periscope guards (very nice).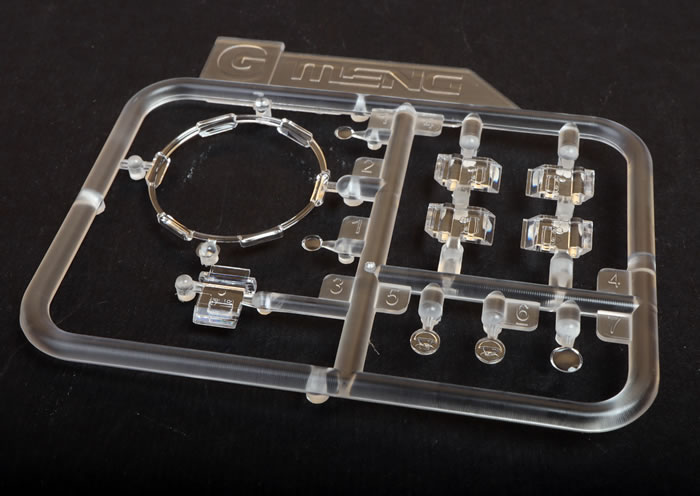 Internal details are good. Jigs are provided to bend the light guards similar to the Tasca ones from years ago and cap holders are included to attach to them.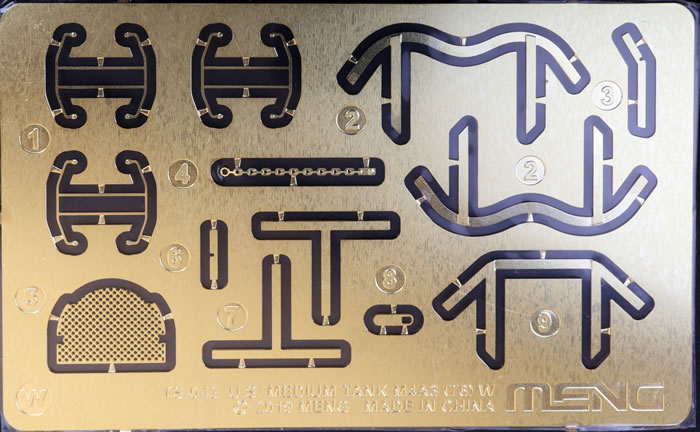 The upper hull rear plate is also a separate part and another hint at different hull types. The upper hull engine access doors are well done and include for ducting of the real thing, possibly an indication an engine or interior to come? (More on this later). Lastly, the lower plate is supplied as early and late types for the different kit options you are building.
The lower hull is a one-piece tub unlike the current trend to build from plate but has an interior bulkhead that has a large lozenge-shaped hole (another hint). The transmission /nose is a one-piece part with separate bolt strip with separate Final drive assemblies, (fit seems good). Detail of the joining bolts are included. The rear of the lower hull is very well done with a multi part louvre. Lower and under hull detail is correct and complete for an M4A3 with an indent where an engine should sit and details of the escape hatch inside.
The on-vehicle tools are well done with moulded on mounts and brackets (no straps). Two Jerry cans are also included along with a wire tow rope with mounting attachments. Optional side skirts are included.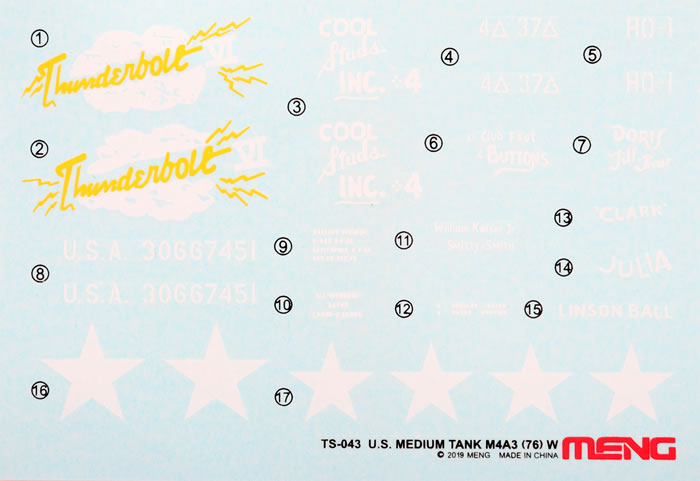 The decals are really nice covering four marking options:
"Thunderbolt VI" – Lt Col Abrams 37TB 4AD Battle of the Bulge Dec 44 (Winterwhite wash – Faded).
709th TB 76th ID Operation Nord Wind Colmar France Jan 45in a very attractive White / OD Cam scheme.
709th TB 76th ID Operation Nord Wind Alsace France Jan 45in another different very attractive White / OD Cam scheme.
"Cool Studs Inc" 761st (Black Panthers) TB Austria Spring 45
---
C o n c l u s i o n
In summary, this is an excellent first release with very high detail levels, excellent options and workable suspension and running gear.
It will take a little skill in assembly and if I have any complaint it is the upper hull to lower hull fit and the instructions being in an A5 booklet, please go to larger A4 for we elder modellers. After the RFM and Asuka/Tasca ones it feels sloppy.
All indications are that this kit has been designed to be released with other parts for different variants and even a version with an interior. Certainly, the rear engine deck looks like it is designed for different engine types with minimal new parts.
This is a very welcome release although I wish they gave you the option of link to length or rubber band tracks as well.
Well done Meng.
Thanks to Meng Model for the sample www.meng-model.com
Text by Al Bowie
Images by Brett Green
Page Created 26 October, 2019
Page Last Updated 26 October, 2019