Home > Reviews > USA > SON OF SHERMAN - SECOND EDITION - THE SHERMAN DESIGN AND DEVELOPMENT - 2 VOLUME SET PREVIEW
SON OF SHERMAN
SECOND EDITION - THE SHERMAN DESIGN AND DEVELOPMENT
2 VOLUME SET
PREVIEW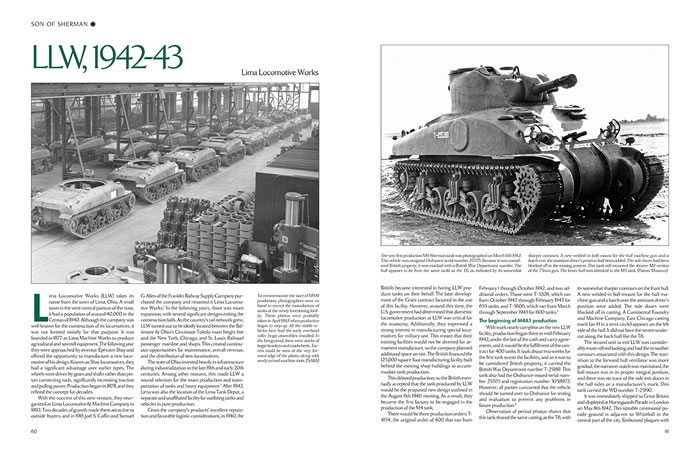 972 pages of photos, documents, facts and figures concerning the M4 Sherman in WWII, hardbound
$149.99 - Due in Autumn 2023
David Doyle has sent information and sample pages from this important new release:
In 1978 R. P Hunnicutt issued his "Sherman - A History of the American Medium Tank" which set the standard for authoritative research into this iconic tank.
Thirty-five years later, in 2013 this bar was raised when Pat Stansell issued the "Son of Sherman" - a 386-page volume detailing the nuances of the various models, manufacturers and production runs of the Sherman tank. This book sold out almost immediately, and now routinely sells on the secondary market for 2 to 6 times its original issue price!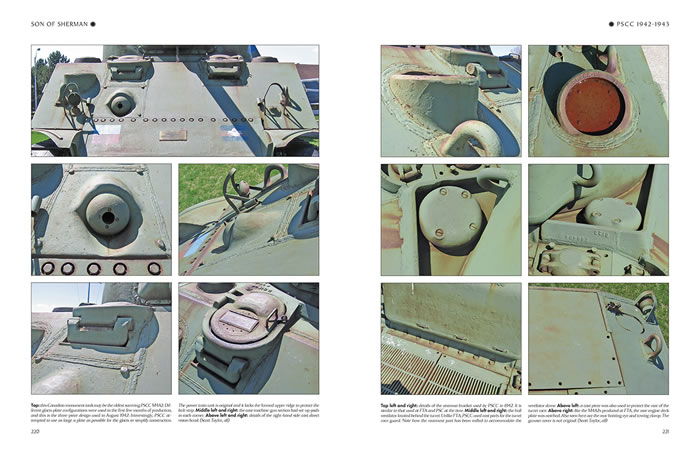 Now, a decade later, Stansell raises the bar even higher, with this massive, two-volume 972 page book that considerably expands the depth and scope of knowledge concerning the M4 Sherman series in WWII. This book will surely be the "Gold Standard" reference on the Sherman for the next 35 years.
This publication consists of two bound volumes in a stiff slipcase. The two volumes are divided into three "books" (think of the Holy Bible - one volume consisting of 66 "Books" - Genesis, Exodus, …Matthew, Mark...). Don't be misled into thinking that this publication contains three bound volume, nor should you believe that these two volumes are "follow on" to the prior edition.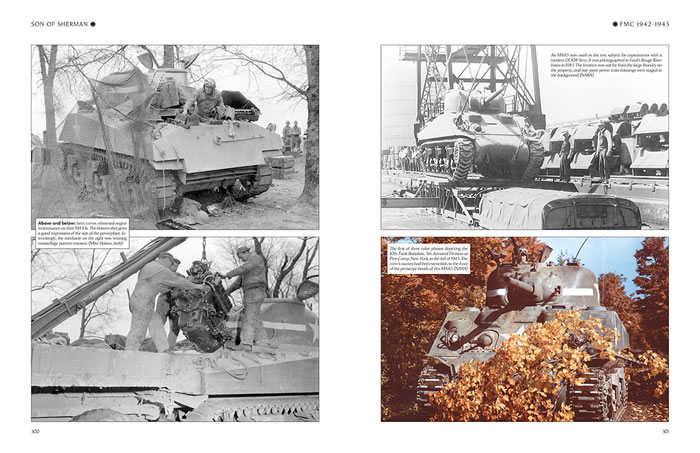 Also, despite some rumors that have surfaced, neither of these volumes is a reprint of the 2013 edition. These are all new books, and while by necessity there is some duplication of content, the duplicated content is overwhelmed by the new, unpublished, or revised material.
This is a VERY limited edition book, and like the 2013 book, is sure to sell out almost immediately. This book is NOT being offered to wholesalers here or abroad, it will NOT be appearing on the shelves of your local book store, and based on past experiences, I will have very few if any "in stock" after the reservations are fulfilled. If you ever want to own a copy of this book, click the "Additional Info" link below to reserve your copy TODAY.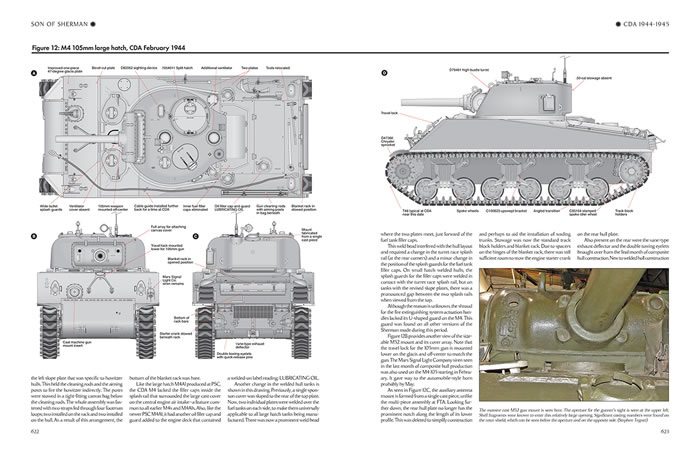 The number of books that I order - and the number printed - will be driven by the YOUR reservations. As one would expect from a high-quality, hardbound book that encompasses thousands of hours of labor, and thousands of miles of travel over decades to research and unearth previously unpublished photos and facts, and hundreds of hours spent creating dozens of new, detailed drawings, this book is expensive, and frankly, I can't afford to order too many more of these books than we have commitments for.
As always, NO PAYMENT is due at the time your reservation is made. As those of you who have reserved with us in the past know, we normally notify reservation holders 24-48 hours in advance of a book arrival, requesting payment within 48 to 72 hours. However, because we know this book is expensive, and it may take a bit of time for some to round up the cash, in this case our customers will be notified when the books have cleared US Customs that payment is due. This means, given trucking schedules, you'll have 7-10 days to make payment before any unfulfilled reservation commitments are cancelled.
Regarding overseas shipping - This book, when packaged, will weigh about 11 pounds. Regrettably this means it will be expensive to ship overseas, but we have no control over the fees set by the various carriers and brokers, nor will we falsify any customs documents. Please keep this in mind when considering reserving a book - the shipping outside the US COULD add 30 to 50% to the cost, which again, unfortunately, is outside of our control.
CLICK HERE to complete the reservation form to secure your copy.

Thanks to David Doyle Books for the information and images.