M3 Stuart Australia Conversion
FC Model Trend, 1/35 scale
Reviewed by Brett Green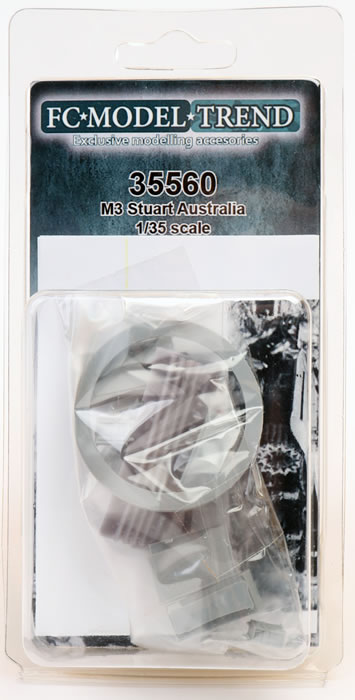 Summary

F i r s t L o o k
FC Model Trend is the brainchild of master modeller Federico Collada.
This company produces kits, accessories and conversions for military subjects, as well as figures, in 3D printed material and resin.
Today I am examining one of their new releases, an Australian M3 Stuart.
The Australian Army made a number of local modifications to Stuarts in service in New Guinea and the Pacific. These included an armoured turret ring, grouser racks, armour for the engine deck air intakes, additional stowage boxes and two pyrene fire extinguishers.
FC Model Trend has created a simple conversion to depict one of these upgraded Australian M3 Stuarts.
The conversion comprises 21 3D printed parts.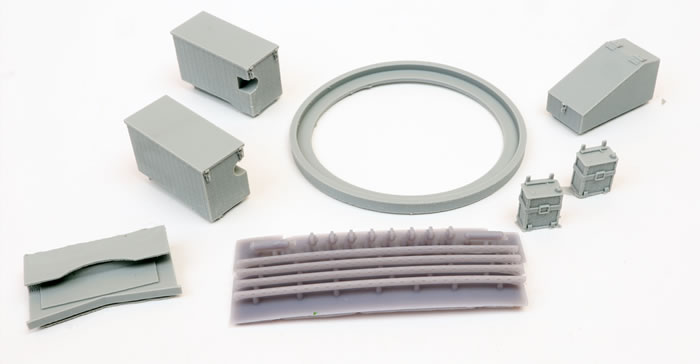 Quality of the parts is very good. In addition to the main conversion parts, two Petrol or Water (POW) cans are included too.
There are some visible striations on the stowage boxes, but these should be easy to remove with a sanding stick and some fine sandpaper. By the way, the striations look much worse under my big studio lights and the enlargement of my lens than they do in real life.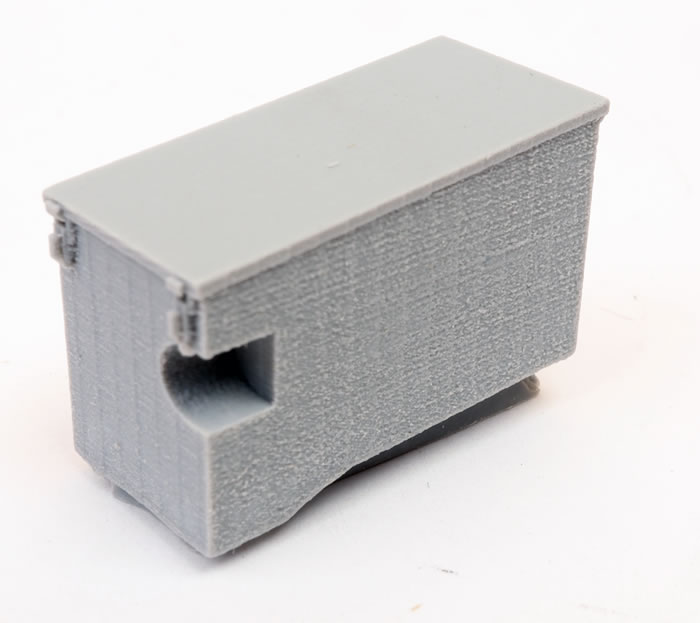 Instructions are included in the form of three wartime photos and numbers indicating where the parts should go, but they are not entirely clear. Check your references. It is also worth visiting Paul Handel's excellent article on Australian Stuarts in New Guinea, which includes a number of useful reference photos too www. http://anzacsteel.hobbyvista.com/Armoured%20Vehicles/m3inactionph_1.htm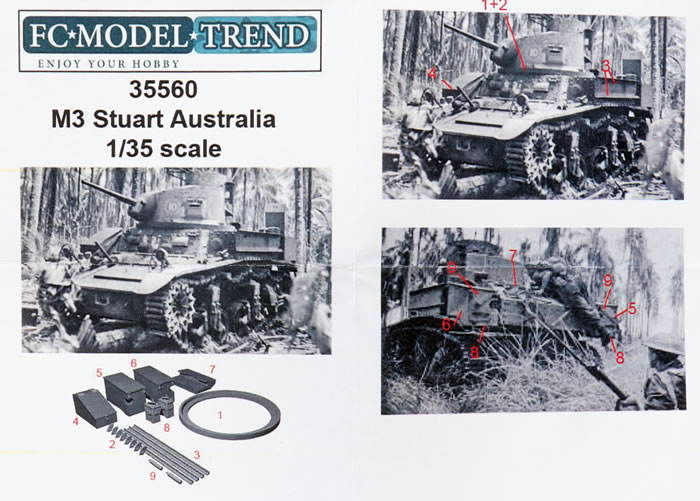 The grouser racks and smaller parts are cast onto a block via thin strips, while the stowage boxes have a small amount of waste to cut off the base of each part. A razor saw will be the best tool for this job.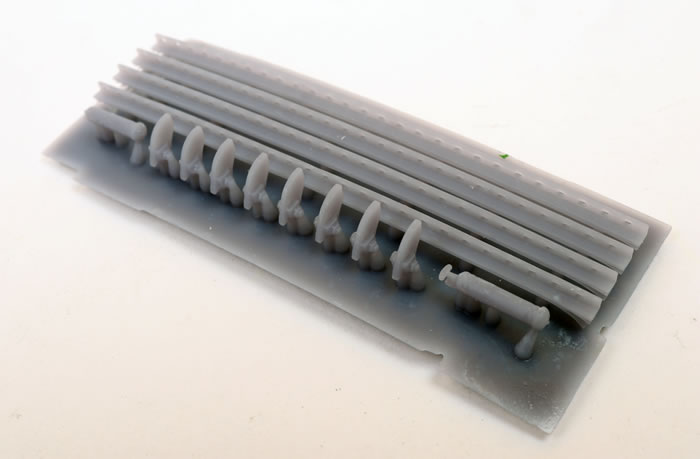 Star Decals offer some nice marking options for Australian Stuarts in the 1942 Battle for Buna on their sheet, Item No. 35-C 1193.
This is a simple conversion to create an Australian Stuart in front line defence of New Guinea.
Recommended.
Thanks to FC Model Trend for the samples


---