Home > Reviews > USA >

Aircraft and Military Vehicle Production Cleveland Plant 2 (1942-1970) by David Doyle
Aircraft and Military Vehicle Production Cleveland Plant 2 (1942-1970)

Reviewed by Al Bowie

Summary
Title:

Aircraft and Military Vehicle Production Cleveland Plant 2 (1942-1970)
by David Doyle

G-104 Press


ISBN:

978-1-7750133-0-3

Media and Contents:

112 pages in A4 landscape format with B & W and colour photos

Price:

USD$22.00 plus postage available online from David Doyle Books

Review Type:

First Read

Advantages:

Good collection of photos covering the production and service of US B29.

Disadvantages:

None noted

Recommendation:

This is an interesting release from G-104 and an excellent collection of photographs of US experimental aircraft as well as a number of US cold war AFV. This title will appeal to aircraft and Armour enthusiasts alike and as such is recommended.
FirstRead
David Doyle has been producing books on Military Subjects in ranges such as Ampersand and Squadron Signal. This title is similar in format to Squadron Signal title being a soft cover landscape format but this time published by G-104 Publishing and covering the huge manufacturing Plant "Cleveland Plant 2," which manufactured a diverse range of aircraft and military armoured vehicles during its life.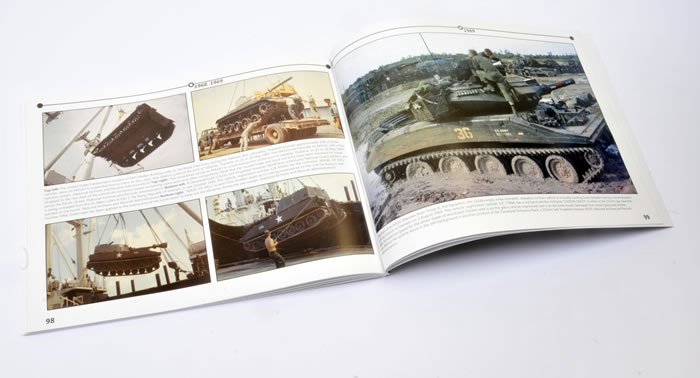 The Cleveland Plant no 2 was constructed to meet US wartime requirements adjacent to the Cities Airport and scheduled for completion in 1943. It was a 1.7million square foot factory with two 750 ft long assembly lines and owned by Fisher designed with the sole purpose of building Fisher manufactured B29 Bombers. This was cancelled in July 1943 and the plant tasked to build 2500 P-75A Eagle Fighters, a long-range escort fighter of Fisher design. The P-75A used a number of proven aircraft components but ultimately only 30 were contracted as the P-51 and P-47 had proven themselves superior. A further 24 were cancelled and the aircraft faded into obscurity.
The Cleveland plant was tasked with manufacturing B-29 components such as outboard wing panels, nacelles, tails etc. When the Air Force decided that there should be an alternate power plant for the B-29, Fisher was tasked to explore the fitting of the Allison V-3420. Tests were made and fitted to a Douglas XB-19 but the end of the war saw the plant closed.
The National Air Races of 1947-48 were held at the facility along with its use as civilian warehousing. In August 1950, the Ordnance Department took over the plant and production of the M41 tank and M42 Gun Motor Carriage commenced later that year. Successive US AFVs were then produced including the M56 Scorpion Tank Destroyer, The M114 C&R carrier, the M551 Sheridan, M108 and M109 SPG and culminating in the MBT 70 project. All production ceased in 1970.
This is an unusual title in that it covers production of both aircraft and AFV in the same facility. It contains a history of the plant at various times in its life and is well supported by a huge collection of photographs in B&W and colour. These photographs are not confined to the production but also cover in service use of the later vehicles particularly in Vietnam. These are clear, well printed and large images and will prove very useful to enthusiasts and modellers alike. I would recommend this to former employees, historians, aircraft and armour enthusiasts as a great collection of photos.
Recommended
Thanks to G-104 Press for the review sample
---